Cleaning & Natural protection
for taxidermy mounts
• Clean away insect infestation • Protect against insect attack
• Stop colour fading • Cleaning & Maintenance
DISCOVER EVERYTHING YOU NEED TO KNOW
Watch the introduction video
Buy products from our webshop
THE NEW TECHNOLOGY FOR...
Increased insect outbreaks, may be due to the global warming?
Global warming can be a threat to taxidermy mounts.
The NEW TECHNOLOGY for an OLD problem that just gets bigger and more complicated.
In the "old days" Arsenic and Edolan U were very effective but highly toxic methods of insect prevention in the taxidermy industry. These materials have been used for decades, but due to changes in regulations, they are not legal to use in taxidermy anymore. But the need for prevention is still there and perhaps even stronger as we see a fast-growing insect problem due to global warming? Like other living entities, insects are also influenced by rising temperatures, elevated carbon dioxide (CO2) and fluctuating precipitating patterns as range expansion, increased insect outbreaks and new species introduction in regions where previously these were not reported.
Normal insecticides and bug repellents are usually harmful to people, have a unpleasant odour and can leave stains on the hair. They are not recommended for taxidermy mounts.
The Mount Medix product line is the new, proven technology for taxidermists, museums, trophy collectors and hunters.
The philosophy behind the Mount Medix concept is as simple as it is ingenious: Protecting the taxidermy mount against insect attacks through cleaning solutions & eliminating the mount as a food source for insects and their larvae.
The "easy-to-do" cleaning, protection and maintenance program for the taxidermy industry, Museums, Trophy Collectors, Retail Stores and Hunters
Mount Medix LLC is a company founded in the USA to provide high-quality natural products to the taxidermy industry. The ingredients in the products are also approved for use in the European Union and all products are registered with Safety Data Sheets in the European Chemicals Agency (ECHA). 
Created by scientists and professional taxidermists – laboratory tested with documented effect
"The Mount Medix "Clean & Protect" product program for the needs of the taxidermy industry, is a result of research & testing of more than 600 natural ingredients from all over the world, including plantoils from the rainforests in Asia."
The Mount Medix product line was created by leading natural product development scientists in conjunction with professional taxidermists. These products have been thoroughly tested in the laboratory and have been professionally and privately used to clean and protect taxidermy mounts and trophy rooms in the USA for more than 10 years. Insect infestation in trophy mounts has been a fast growing problem in the last years, maybe because of the global warming?
"Created by scientists in conjunction with professional taxidermists"
Made from high-quality natural products – no pesticide license needed
The entire Mount Medix product program can be purchased and applied without a pesticide license. Mount Saver is easy to use, leaves behind a pleasant odour, and will clean and remove dust and debris from the mounts. When you maintain the mount clean and fresh with Mount Medix, you will prevent insect attacks See presentation video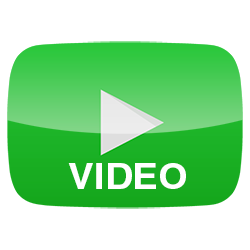 Let's us know how we can help!